Reach a New Level of Excellence
A recent study from the University of Sydney has shown 37.9% of senior executives suffer elevated levels of anxiety, depression and psychological distress.
Another study by Harvard Medical School reported 96% of senior leaders often feeling burned out to some degree with one-third describing their burnout as extreme.
Feelings such as anxiety, frustration and dread can interfere with focus and undermine optimism and the capacity to make effective decisions and communicate positivity.
The Gallup Organisation found managers ability to consistently communicate positive energy (praise, care, encouragement) to their staff lies at the heart of employee engagement.
The ExecsInBalance program helps free up your physical, mental and emotional energy to elevate your capacity for balance and leadership.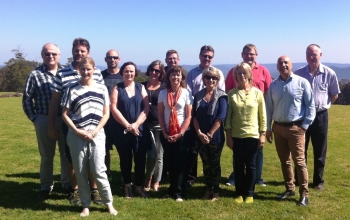 WHAT IS THE EXECSINBALANCE PROGRAM?
ExecsInBalance is an integrated wellbeing program designed specifically for busy executives.
It offers solutions workable with your busy schedule.
You get to action an individual wellbeing strategy with a support and accountability structure.
HOW DOES THE PROGRAM WORK ?
Program is based on a four-step coaching system covering;
Deep life purpose discovery.
Balance and wellbeing review.
Interactive workshop delivered on-site or retreat.
Action plan for developing new wellbeing habits.
Action implementation toolkit and resources.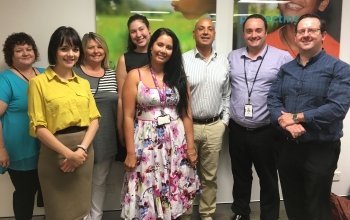 WHAT IS THE DIFFERENCE?
Simple cutting-edge science and wellbeing solutions.
Focus on mindset change, action, and new habits.
Online support and individual coaching sessions.
Flexible and individualised program delivery.
Why a Wellbeing Strategy
How do you consistently give your best at work and at home?
Parents who are happy and spend quality time with their kids tend to have kids who do better at school and grow up to be more confident.
Executives who work out regularly have shown a 70% improvement in their capacity to deal with complexity over non-exercisers.
In a two-year study, sales representatives in the top half on their level of optimism sold 37% more insurance than those in the pessimistic bottom half.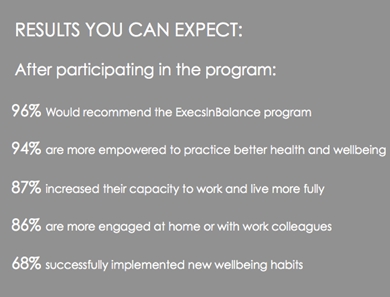 SCIENCE BASED
Programs are founded on
evidence based scientific
research and data.

PERSONAL
LEADERSHIP
Be empowered to lead at work
and in your personal life.

ACTION
Action based programs to
embed the learning and
produce sustainable results.

CONNECTION
Benefit from deeper
connections with work
colleagues and a more
collaborative workplace.