Actualise Your Business Potential
Through innovation and programs that elevate leadership effectiveness.
IN 2013 UNDER PERFORMANCE COST THE AUSTRALIAN ECONOMY OVER $54 BILLION DOLLARS!
Australian businesses are facing unprecedented levels of fast change, uncertainty, and business complexity.
Senior managers and front-line supervisors are now required to work at an even higher level of leadership effectiveness.
Staff are required to do even more with fewer resources.
Changing workplace expectations are creating additional challenges.
Our systemised programs are designed to help you develop your human capital to meet with today's business challenges.
Program participants often report positive changes that impact their personal and professional lives.
Please join me on this exciting journey of individual and workplace transformation.
EDWARD KACHAB, PhD.
Founder and Program Director

Corporate Training

All our programs are based on cutting-edge science, with focus on personal leadership, action and connection that elevate personal effectiveness.

About Dr Edward Kachab
Dr Kachab is a cross-knowledge expert. He has worked in start-ups, publicly listed, not-for-profit and academic organisations.
His practical experience spans across executive management, innovation, intellectual property, coaching and leadership, education and training, publishing, medical sciences and holistic wellbeing.
This knowledge diversity gives him a broad perspective. He is able to connect the dots to gain rare insights to help actualise your business potential through innovation and programs that elevate leadership effectiveness.
My staff and I thoroughly enjoyed the TeamInBalance program. As such I have seen an increased level of motivation and action around self-care and in turn, this is good for the business. Thanks, Edward.
Rob Ryan
QLD Director, Key Assets Fostering
It has been my great privilege to work with Ed Kachab over the last 15 years. He combines a very strong scientific knowledge base, with creativity, entrepreneurial spirit, and the drive required to complete challenging projects.
Professor Ross Barnard
BSc(hons), GDipEd, PhD, DSc, FACB, FASM. Biotechnology Program Director, and Biotechnology PSM Director, The University of Queensland.
Edward's visionary insights and thought leadership have been instrumental in shaping a new growth path for our business and the innovation of a new business model in the digital space.
Darren Musilli
CEO, Apple Marketing Group
Edward was able to help me personally in developing my own skills toward being a more effective leader. This led to noticeable positive change within the business and contributing to sales growth and targets being met.
Ken Mancell
National Sales Manager, Plastic and Reconstructive Surgery, Device Technologies
Dr Edward Kachab was a key presenter at the Project Management Institute's 2015 Australian Chapters National Conference. Edward's presentation on high performing teams was a well-received highlight for our conference. His leading edge material and engaging style delivered several value-packed sessions for our attendees.
Martin McKern
Vice-President / Board Vice Chair, PMP, MAICD, MBA. Project Management Institute, QLD Chapter (PMIQLD)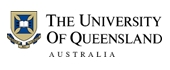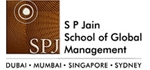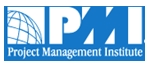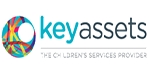 What makes our programs special?
Programs are founded in science and discipline merger. Engage in your work and personal life from a place of strengths, leadership and wisdom.
Science Based

Personal Leadership

Action

Connection